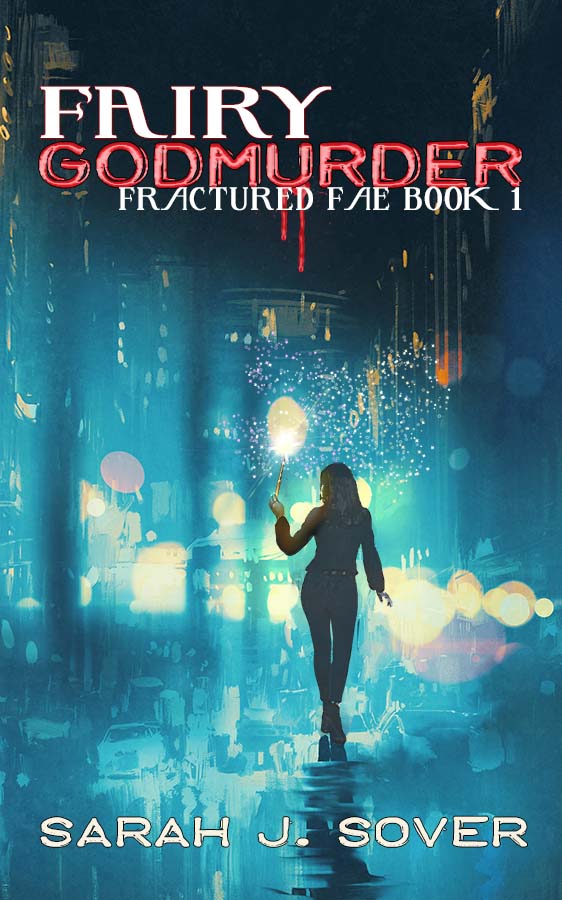 FAIRY GODMURDER
Gwendolyn Evenshine thought being a fairy godmother would be cut and dried—take on a charge, solve a royal problem, and return to the Academy for her next assignment. But she got too close.
When the beloved Princess Francesca is brutally murdered on her watch, Gwen refuses to resume her fairy godmother duties. Instead, she laces her docs and hits the streets of Boston in search of the bastard who took Frankie from her, a serial killer who operates in lunar cycles. But Gwen's magic is on the fritz, and bodies are piling up.
Gwen enlists the talents of Chessa Moon, an upbeat pixie crime blogger who will do anything for a scoop. Together, they open new leads as they race against the hunter's moon. As the killer hits closer and closer to home, Gwen is forced to confront her past and nail the killer, or she'll lose more than just her shot at vengeance—she'll lose the only person in her life worth a damn.
---
"FAIRY GODMURDER comes along and knocks you on your ass with a world that lures you in and keeps you there. Sarah Sover puts the fae in fatal!"


– James R. Tuck, author of

The Deacon Chalk

series
---
EAGLE-EYE SAMMY
Junior Detective Samson Wayne is a griffin trying to make his way in the Korranthian Police Department, a department not so welcoming to his kind. When a murdered gnome is discovered in Boston Harbor, Samson smells more than dead fish in the water. He'll have to discover what evils, mortal or fae, are afoot and keep his feathers clean in the process.
Eagle-Eye Sammy is a short story in the Fractured Fae universe, and it gets to the heart of our favorite not-so-hardboiled griffin detective. For more Samson Wayne, pick up Fairy Godmurder, Fractured Fae #1.
---